Tips to Prevent Home Emergencies



How to Stay Safe at Home



Learn tips to prevent home emergencies to keep your family enjoying "home sweet home".  National Safe at Home Week is celebrated every year during the last week of August to raise awareness of the potential dangers that hide in our own home and that we generally do not pay enough attention to.
Your home should always be the place where you feel you are safest, both emotionally and physically. But did you know that on average, every year, an estimated 131,400 preventable injury-related deaths occurred in homes and communities?
Thirty-eight thousand six hundred of these deaths result from a fall, but other common home emergencies include poisoning, choking, drowning, and fire flames and smoke.
Young children and elderly family members are the most common fatal victims of home accidents. Therefore, it is crucial to take the time to protect ourselves and every member of our family by taking simple actions to prevent household accidents.
At Prestige ER, we believe that the first layer of protection is prevention.  It only takes a small amount of effort to prevent a potential emergency.  Please take a look at the following twenty two safety tips to prevent home emergencies.
Install smoke detectors
Check the electric installation of your home every 3-5 years.
Get gas appliances serviced at least once a year
Clean your gutters once or twice a year and do so during the warmer months when it's safer.
Always have someone close by to help steady the ladder when you clean your gutters.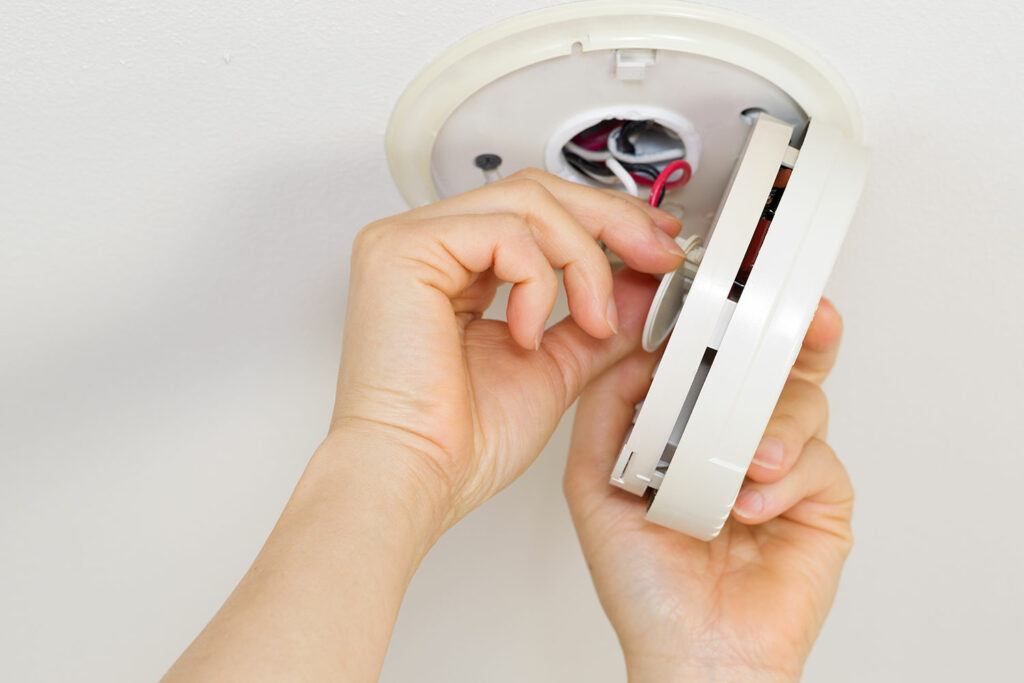 Install handrails where needed, especially showers and bathrooms used by elderly family members.
Use safety gates on stairs to keep babies and toddlers safe. Also, use them to keep them out of the kitchen area and out of the pool area if you have one.
Secure power cords.
Use rug pads to avoid tripping hazards and remove them from areas with poor lighting.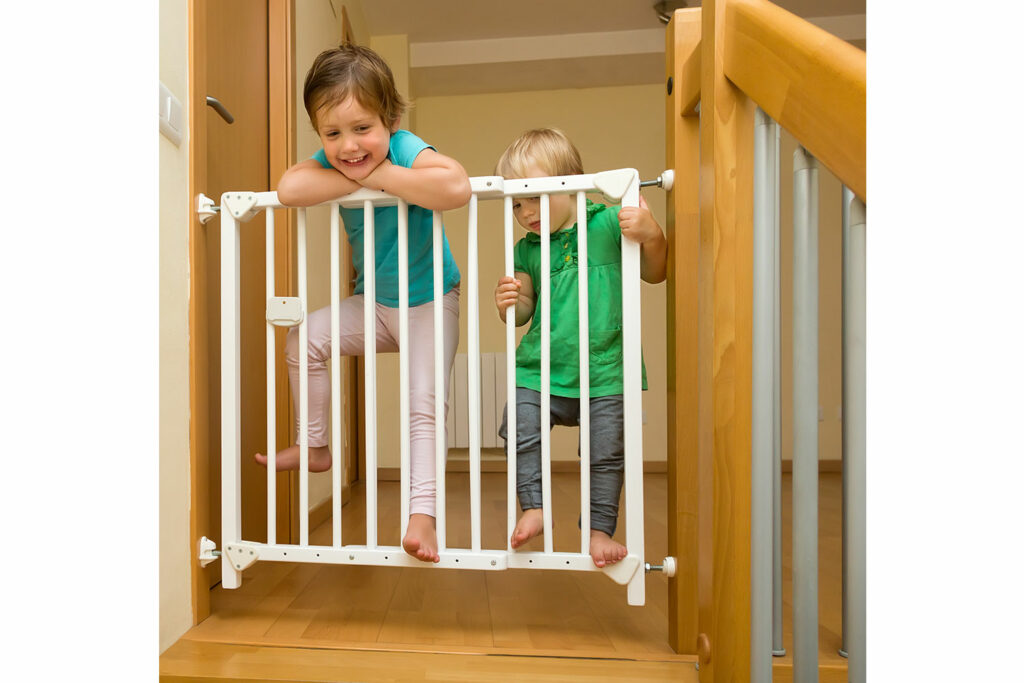 Use night lights in hallways and stairs.
Install safety locks if needed to keep children safe.
Keep electrical appliances unplugged when not in use.
Do not leave candles unattended.
Monitor your children during bath time and mealtime.
Anchor tall furniture pieces to the wall to prevent tip-overs
Do not store medicines, liquor, cleaning supplies, or any other potential poisons where children can reach them, and do not reuse juice or drink containers to keep disinfectants or other liquids. All bottles containing potentially poisonous liquids should be labeled appropriately.
Keep a first aid kit at home and check it every six months.
Keep a fire extinguisher and make sure all adults in your household know how to use it properly.
If you are planning on making any home improvements research the safest way to do them, and when possible, enlist the help of a professional.
Plan an evacuation route and a family emergency plan. All family members need to be clear on what to do in the event of an accident.
Talk to your children about common household dangers and ways to prevent accidents, and talk to them about what to do if they are injured.
Please make a list of emergency numbers, keep it visible, and include doctor's phone numbers and nearest ER.
Remember that even when you prevent home emergencies, there can always be a chance that the inevitable may occur. Should this happen, it's vital to have a plan.  Call 911 or go to your nearest Prestige ER, if anyone in your household is showing any of the following signs or symptoms: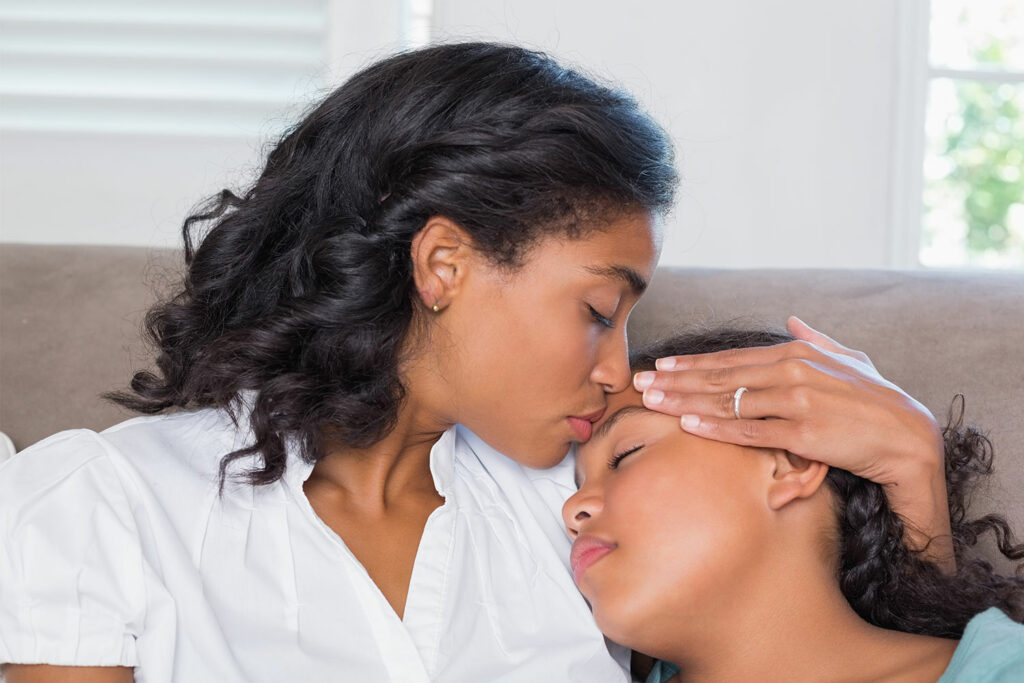 Choking
Stopped breathing
Head injury with passing out, fainting, or confusion
Injury to neck or spine, especially if there is loss of feeling or inability to move
Electric shock or lightning strike
Severe burn
Severe chest pain or pressure
Trouble breathing
Passing out, fainting
Inhaled smoke or poisonous fumes
Heavy bleeding
A possible broken bone, loss of movement, particularly if the bone is pushing through the skin
Deep wound
Severe allergic reaction with trouble breathing, swelling, hives
Poisoning or overdose of drug or alcohol
Please keep in mind that Prestige ER has two convenient locations, in Plano and Mesquite, open 24/7 every day of the year, ready to offer you immediate and personalized attention.  We offer free medical screening for anyone how walks in.  This means that you should never hesitate or have a doubt as to whether or not it's a medical emergency.  After all, during an emergency ever moment that passes can make a major difference.
HealthCare.gov recommends that in case of an emergency, you head straight to the closest ER.
You DO NOT need to get prior approval from your health insurance company.
They will cover expenses barring whatever your deductible and coinsurance/copayments are for emergency treatments.
Prestige ER is open and ready to attend car crash victims 24/7, we work with all major insurance companies and our Patient Advocate team is available to help you understand your coverage and rights. We will guide and fight for you every step of the way.
Know Where to Go in the Event of an Emergency

Prestige ER is Your #1 Choice During an Emergency.
#WeStayOPEN 24/7, through weekends & all holidays!
Prestige ER is honored to serve the residents and those passing through Plano, Mesquite, and surrounding cities.
Part of caring for your health is to know where to go in case of an emergency.  Please keep in mind that Prestige ER is Open 24/7 every day of the year, if you need us, we are here for you.
We are available 24/7 because an accident can happen at any time. Do not risk your health! Get help from the ER experts when you need it, visit us immediately.
#1 Medical Emergency Care in Plano and Mesquite
Find the ER Specialists at prestigeer.org, We provide the Best 24 HR. Emergency Medical Services in Plano. Don't Wait in Line for ER Care!  Don't forget that WE STAY OPEN 24/7.
Get back on track to enjoying life, FAST! Experienced, Effective and Caring Emergency Physicians team up with the best On-Site ER care for everything from Minor to Major Injuries and Conditions.
CT Scan, Digital X-Ray & Ultras

ound

Certified Full-Service Diagnostic Laboratory

Specialized Pediatrics ER Care Facilities

Extended Stay Capacity
#
PrestigeERCares
About You.