Critical Conditions, Warning Signs, and When to Go to the ER

In honor of October being National Critical Illness Awareness Month, we want to join the education efforts to help you recognize the warning signs for the most common critical conditions. 
What is a Medical Emergency?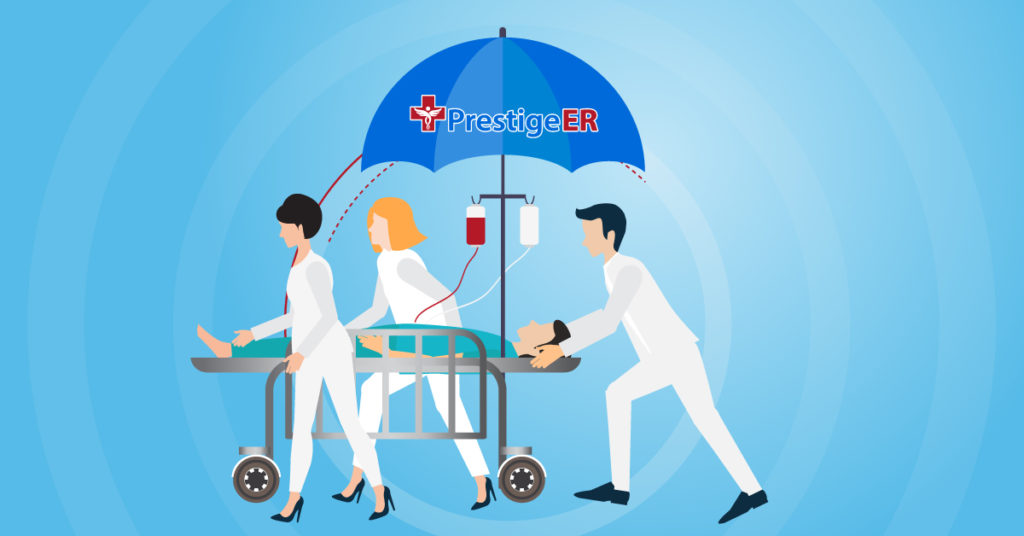 A critical medical condition is any acute injury or illness that typically develops without warning. These conditions pose an immediate risk to your life or could result in long-term disability if not treated on time. 
Top 3 Critical Conditions and Their Warning Signs
1. Cardiovascular Incidents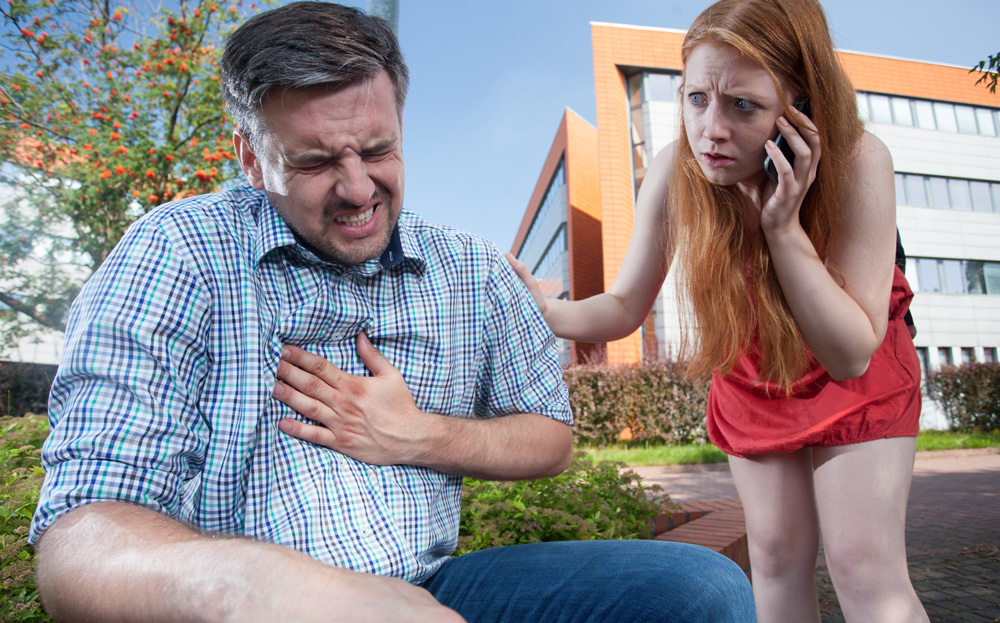 Any condition that causes your heart to stop beating is considered life-threatening.
Cardiac Arrest: This happens when your heart suddenly stops beating, so blood cannot reach your organs and brain. After just a few minutes, all your body organs start to suffer from a lack of oxygen.
Heart Attack: A heart attack happens when the blood supply to a part of your heart is interrupted, usually due to a blocked artery. Unless the blood flow to the area can be restored quickly, there is a high risk of permanent damage to the heart muscle and even death.
Both conditions are time sensitive and require immediate medical attention.
Warning Signs and Symptoms
Sudden Cardiac Arrest
Symptoms are immediate and drastic and include:
Loss of consciousness

Sudden collapse (faint)

No heartbeat or pulse

Patient stops breathing
Although most cardiac arrests occur without warning, some patients experience symptoms before they go into cardiac arrest. Warning signs include:
Shortness of breath

Discomfort or pain in the chest area

Heart palpitations (pounding heart), 

Fast-beating or irregular heartbeat
Heart Attack
The most common symptoms listed by the CDC include the following:
Chest pain or general discomfort in the chest area

Feeling of weakness, light-headedness, or feeling faint

Unexplained pain or discomfort in your jaw, back, or neck

Unexplained discomfort or pain in one or both arms and shoulders

Difficulty breathing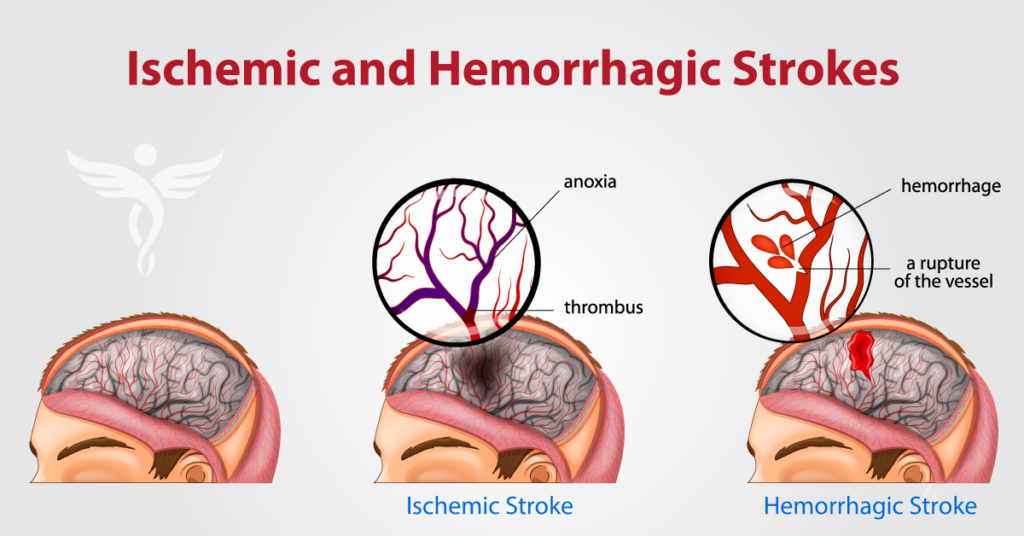 A stroke is a neurovascular incident that happens when a blockage prevents blood from reaching parts of the blood. Strokes can also occur when a brain vessel bursts.
Strokes are time-sensitive medical emergencies because they can result in long-term brain damage, disability, or death.
Warning Signs and Symptoms
Sudden weakness or numbness on one side of your face, arm, or leg

Sudden confusion, difficulty speaking or understanding speech

Sudden vision problems (trouble seeing in one or both eyes)

Sudden difficulty in walking

Unexplained loss of balance, dizziness, or lack of coordination

Unexplained sudden severe headache
3. Severe Allergic Reactions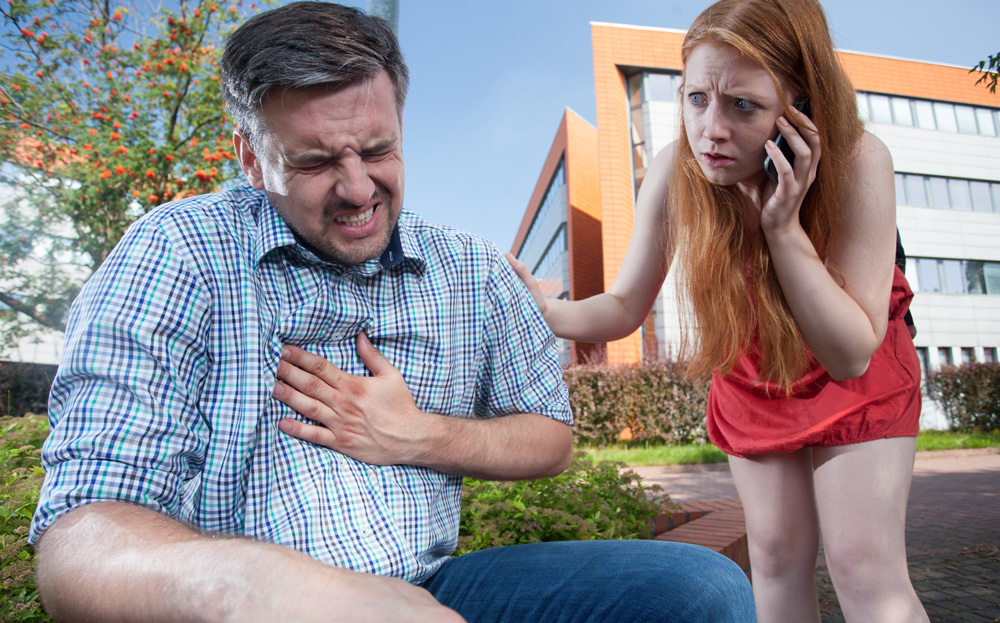 Severe allergic reactions are known as anaphylaxis. These reactions occur within minutes of exposure to an allergen such as bee stings, nuts, and certain medications.
Severe allergic reactions cause your immune system to overreact. When this happens, it releases an abnormal amount of chemicals to counter the allergen. This flood of chemicals causes your body to go into shock, narrowing your airways and causing your blood pressure to drop.
Warning Signs and Symptoms
Constriction of the airways, which causes trouble breathing and wheezing

Swollen tongue, throat, or parts of the face

A sudden drop in blood pressure (hypotension)

Weak or rapid pulse

Dizziness or loss of consciousness

Nausea, vomiting, or diarrhea

Hives, itchiness, flushed or pale skin
What to Do When Faced with a Critical Medical Condition

Call 911 if you notice any of the following:
The patient is unconscious or unresponsive

Trouble breathing

Chest pains

The patient has trouble speaking or understanding when spoken to

Loss of balance, dizziness, or sudden confusion

Swelling of the throat, tongue, or part of the face

Sudden numbness on one side of the face, an arm, or leg

Severe bleeding that won't stop
Prestige ER is available to treat critical conditions 24/7. Our onsite emergency doctors and nurses have state-of-the-art technology at their disposal to help diagnose and treat you accurately and quickly. 
If you suffer a life-threatening medical emergency, don't hesitate to come to us, we are here to help.
Know Where to Go in the Event of an Emergency

Prestige ER is Your #1 Choice During an Emergency.
#WeStayOPEN 24/7, through weekends & all holidays!
Prestige ER is honored to serve the residents and those passing through Plano and surrounding cities like Frisco and Allen.
Part of caring for your health is to know where to go in case of an emergency.  Please keep in mind that Prestige ER is Open 24/7 every day of the year, if you need us, we are here for you.
We are available 24/7 because an accident can happen at any time. Do not risk your health! Get help from the ER experts when you need it, visit us immediately in Plano or Mesquite.
#1 Medical Emergency Care in Plano and Mesquite, Texas
Find the ER Specialists at prestigeer.org, We provide the Best 24 HR. Emergency Medical Services in Plano and our newest facility in Mesquite, TX. Don't Wait in Line for ER Care!  Don't forget that WE STAY OPEN 24/7.
Get back on track to enjoying life, FAST! Experienced, Effective and Caring Emergency Physicians team up with the best On-Site ER care for everything from Minor to Major Injuries and Conditions.
CT Scan, Digital X-Ray & Ultras

ound

Certified Full-Service Diagnostic Laboratory

Specialized Pediatrics ER Care Facilities

Extended Stay Capacity
#
PrestigeERCares
About YOU!