Pumpkin Carving Safety Tips to Prevent Halloween Horror
Want to keep your Halloween happy and safe? Prestige ER presents our Pumpkin Carving Safety Tips. With Halloween just around the corner, pumpkin carving has become a beloved tradition for many families.  The crisp fall air, the smell of pumpkin, and the opportunity to get creative with spooky designs make it an exciting and enjoyable activity.  However, what's supposed to be a fun and memorable experience can quickly take a terrifying turn when we ignore safety precautions.  We encourage everyone to check out our Pumpkin Carving Safety Tips to help prevent an accidental emergency.
Choosing the Perfect Pumpkin
Before you even begin carving, choosing the right pumpkin is crucial. A fresh and firm pumpkin is less likely to cause accidents than a mushy or rotting one.
Follow these guidelines to ensure your pumpkin is the right one:
Inspect the pumpkin: Look for soft spots, bruises, or mold. A healthy pumpkin should be free of visible blemishes.
Check the size: Opt for a pumpkin that is appropriate for your carving skills. Smaller pumpkins are easier to handle, while larger ones require more effort to carve.
Stable base: Ensure your pumpkin has a flat base so it won't tip over during carving.
Prepare Before You Start Carving
While you might be eager to start carving your pumpkin, remember that a bit of preparation can save you from a scary trip to our ER.
Safe Workspace
Creating a safe workspace is just as important as selecting the right pumpkin. Here are some workspace tips:
Well-lit area: Carve your pumpkin in a well-lit area to avoid straining your eyes and reduce the risk of accidents.
Use a clean surface: Lay newspaper or plastic to catch pumpkin guts. This will make cleanup more manageable and prevent slips.
Tools and Equipment
When it comes to the tools you use, choosing the right ones can make all the difference in preventing accidents:
Pumpkin carving kit: Invest in a specialized pumpkin carving kit, which typically includes serrated saws, scoop tools, and carving tools designed for safety.
Sharp, not blunt: Dull knives or tools are more likely to slip and cause accidents. Keep your carving tools sharp for precise and safer cuts.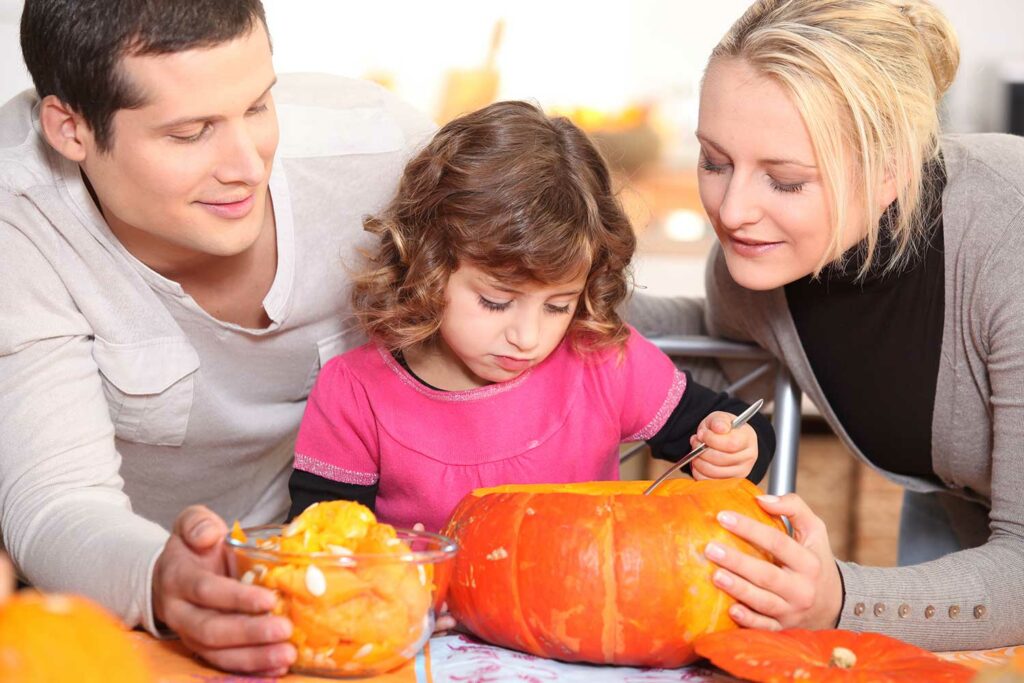 Supervise
Adult supervision: Children should always be supervised by an adult when carving pumpkins, and they should use age-appropriate tools.
Carving your Pumpkin Safely
Now that you've completed the preparations, you can start carving your creative vision. Follow these tips to help prevent injuries.
Carving Techniques
Proper technique is the key to preventing injuries while carving pumpkins:
Cut away from your body: Always direct your tools away from your body to avoid accidental self-inflicted injuries.
Steady hands: Take your time and make slow, controlled cuts. Rushing can lead to accidents.
Carve with care: Pay close attention to your hand placement, and never place your hand or fingers inside the pumpkin where you can't see them.
What About Pumpkin Guts?
Don't underestimate the mess and potential hazards of pumpkin guts:
Scoop smart: Use a scooping tool to remove pumpkin guts instead of your hands. The stringy insides can be slippery and may cause you to lose control of your tools.
Dispose of waste properly: Keep the pumpkin seeds and strings in a separate container for later use, or discard them responsibly.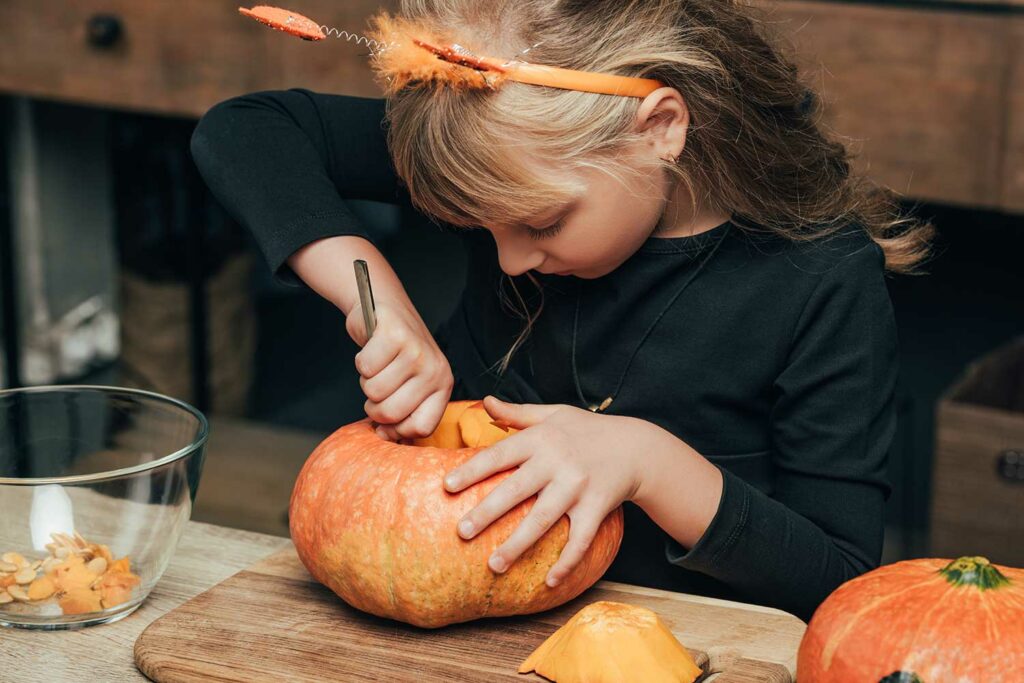 When to Seek Emergency Medical Care
Even when following all the safety precautions, accidents can still happen. It's essential to recognize when it's time to seek emergency medical care:
Deep cuts: If a cut is deep and won't stop bleeding after applying pressure, seek medical attention.
Infections: Signs of infection, such as redness, swelling, or pus, should be addressed promptly.
Foreign object injuries: If a piece of a tool breaks and becomes lodged in soft tissue, don't try to remove it yourself. Come to our ER facility, where we can remove it safely.
Eye injuries: If any carving tools or pumpkin fragments come into contact with the eyes, seek immediate emergency care.
Pumpkin carving is a time-honored Halloween tradition, but it's essential to prioritize safety to avoid turning your spooky night into a real-life horror story.
But remember, should an accident happen, Prestige ER is always available to care for your injuries and help you recover quickly.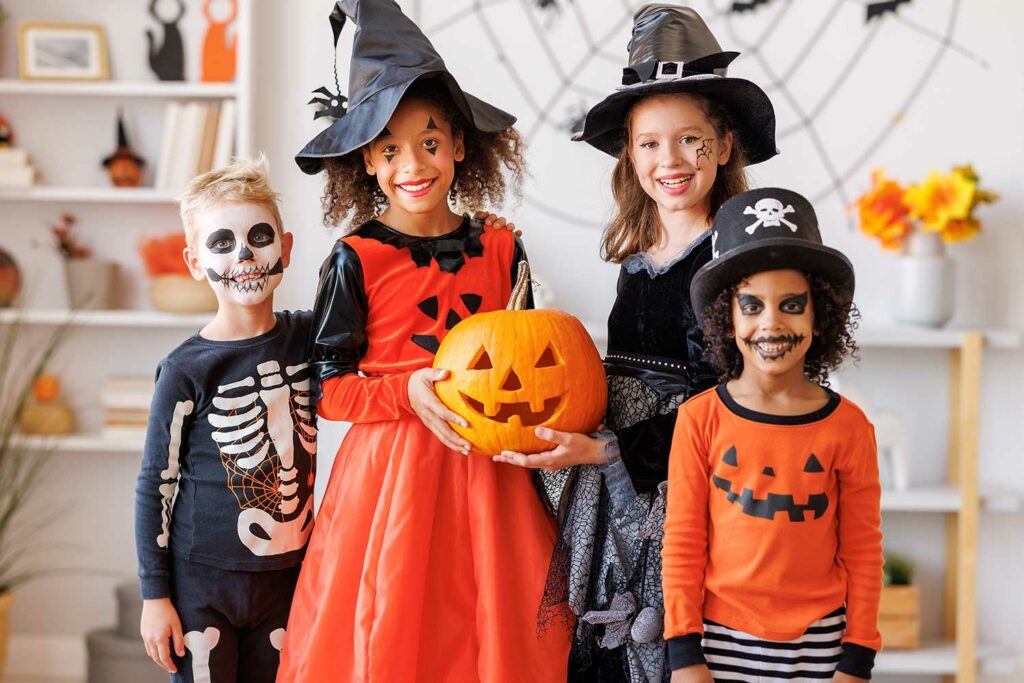 Prestige ER is Your #1 Choice During an Emergency.
#WeStayOPEN 24/7, through weekends & all holidays!
Prestige ER is honored to serve the residents and those passing through Plano and surrounding cities like Frisco and Allen, we hope that you have a lovely Summer 2018 filled with happy memories.  By better understanding vehicular heatstroke and other emergencies, you will have a greater likelihood to prevent a trip to the ER. Please keep in mind that Prestige ER is Open 24/7 every day of the year, if you need us, we are here for you.
We are available 24/7 because an accident can happen at any time. Do not risk your health! Get help from the ER experts when you need it, visit us immediately in Plano and Mesquite.
#1 Medical Emergency Care in Mesquite and Plano, Texas
Find the ER Specialists at prestigeer.org, We provide the Best 24 HR. Emergency Medical Services in Plano and Mesquite. Don't Wait in Line for ER Care!  Don't forget that WE STAY OPEN 24/7.
Get back on track to enjoying life, FAST! Experienced, Effective and Caring Emergency Physicians team up with the best On-Site ER care for everything from Minor to Major Injuries and Conditions.
CT Scan, Digital X-Ray & Ultras

ound

Certified Full-Service Diagnostic Laboratory

Specialized Pediatrics ER Care Facilities

Extended Stay Capacity
#
PrestigeERCares
About YOU!