A Parent's Guide to Child Emergencies
As parents, we never want to think about the possibility of our children experiencing an injury that requires a trip to the ER. But, unfortunately, child emergencies happen every day, and the best thing we can do is prepare for them.
At Prestige ER, our pediatric emergency physicians came up with this list of helpful tips, in essence, a parent's guide to child emergencies to help you prepare. Our goal is to help you know when to call 911 or rush your child to the ER and what you can do on your way here.
General Emergency Action Steps
First and foremost, remain calm. Most children will mirror their parent's actions and emotions. If you become hysterical, so will your child and this could lead to them further injuring themselves.
In case of an emergency, try to follow these steps:
Check the accident scene for safety. Look for broken glass, electrical wires, and any hazards that may compromise the wellbeing of your child or yourself
Check your child's injuries. Make a reasonable assessment of the wound and whether it needs immediate medical attention or not. If you are not sure, always seek medical attention; better be safe than sorry
Care for the injured child, make sure they are breathing, try to stop any bleeding, and do your best to calm them down and reassure them that everything will be fine
Call 911 if bleeding won't stop, your child loses consciousness, they are having trouble breathing, or if you think they broke a bone
Our next tip from the Parent's Guide to Child Emergencies is how to be most effective when calling 911. This is the information you will need to provide when calling 911
Exact address or location with street number, landmarks, building, floor, and apartment number
Your name and the number from which you are calling
The nature of the emergency
Number of victims make sure to specify the ages and types of injuries
Let them know of any first aid care provided
Planning for an Emergency
Some types of injuries and illnesses are time-sensitive. Therefore, our next Parent's Guide to Child Emergencies tip is to devise a plan to spring into action as soon as an emergency arises is the best policy.
Keep a file for each child in an easily accessible location in your home. The file should include the following, a copy of your child's insurance information, a list of known allergies and chronic conditions, a list of all medications your child takes, and an emergency contact list
Make sure your child's school has up-to-date emergency contact information
Whenever you go out of town, make sure to leave an emergency medical authorization form for family members and caretakers to ensure your child can receive emergency treatment should they need it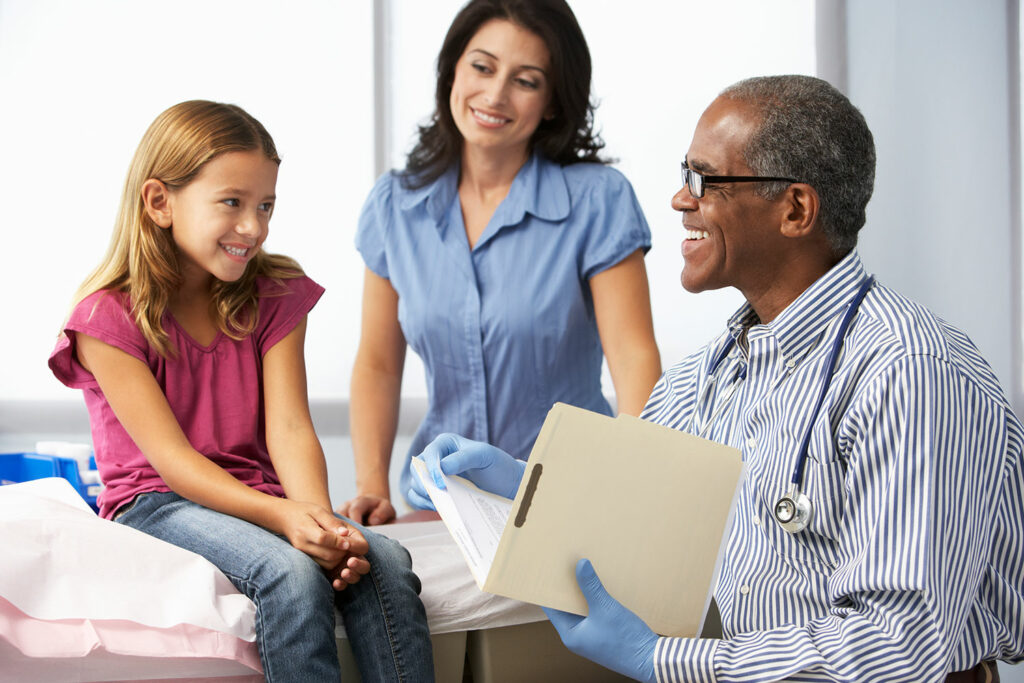 Know Where the Nearest Pediatric Emergency Room Is
Survey your area to identify the nearest emergency rooms. Check which ER's near you have a pediatric ward. If you take your child to an emergency room that doesn't have pediatric specialists on staff, it's likely your child will be transferred to a facility that does; this could cost you valuable time and add unnecessary stress.
We know this isn't always possible but try to make arrangements to have a trusted neighbor or family member care for your other children, so you don't have to bring them to the ER.
Although pediatric emergency wards provide a more comforting environment to help ease children and parents' stress, ER's are always scary.
Bringing A Comfort Item Can Go a Long Way
If your child has a special toy, blanket, or book that helps them feel at ease, don't hesitate to bring it. Comfort items can help distract your child's mind off the pain and make them feel less anxious from being in an unfamiliar place.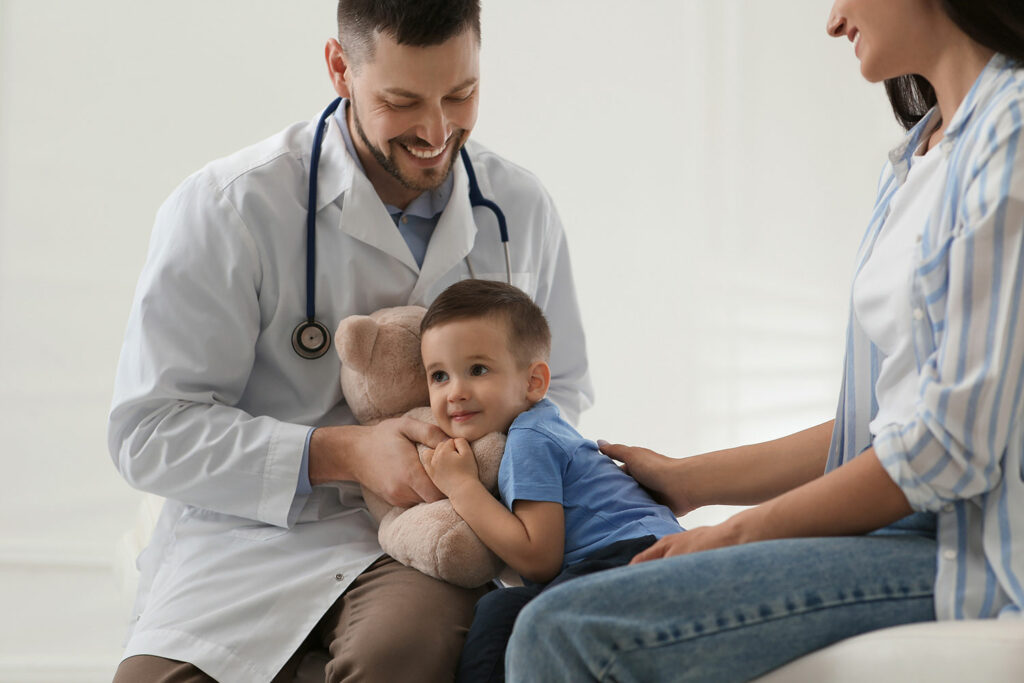 Not all injuries require immediate medical attention; however, you should always go to the ER if your child:
As a deep open wound, or a wound that won't stop bleeding
Has a severe burn, either from scalding, chemical exposure, or excessive sun exposure
Has a fever of 102°F or 104°F in older children
Develops a rash along with high fever
Has trouble breathing, speaking, or swallowing
Is acting strangely after a fall or hit to the head
Is feeling sluggish or lethargic
Is feeling nauseous or starts vomiting after falling or hitting their head
You suspect they have a broken bone
Signs of an Emergency in Infants
If your baby is less than three months old, you should visit the ER if:
Your baby has a fever of 100.4°F or higher. Remember, any fever at this age can be dangerous and requires medical attention.
Your baby is showing any signs of dehydration, including decreased urine output, poor feeding, or green-colored vomit
Your infant child is showing signs of lethargy, sluggishness, or is having trouble suckling
At Prestige ER, we have dedicated pediatric examing rooms designed to provide a more relaxing and comforting environment for children. In addition, our team of highly specialized pediatric physicians and nurses are available to treat your child in both our locations in Plano and Mesquite.
Remember, Prestige ER has two convenient locations in Plano and Mesquite. We are open 24/7 to help you through any emergency.
Know Where to Go in the Event of an Emergency

Prestige ER is Your #1 Choice During an Emergency.
#WeStayOPEN 24/7, through weekends & all holidays!
Prestige ER is honored to serve the residents and those passing through Plano and Mesquite Texas.
Part of caring for your health is to know where to go in case of an emergency.  Please keep in mind that Prestige ER is Open 24/7 every day of the year, if you need us, we are here for you.
We are available 24/7 because an accident can happen at any time. Do not risk your health!
#1 Medical Emergency Care in Mesquite and Plano Texas
Find the ER Specialists at prestigeer.org, We provide the Best 24 HR. Emergency Medical Services in Plano. Don't Wait in Line for ER Care!  Don't forget that WE STAY OPEN 24/7.
Get back on track to enjoying life, FAST! Experienced, Effective and Caring Emergency Physicians team up with the best On-Site ER care for everything from Minor to Major Injuries and Conditions.
CT Scan, Digital X-Ray & Ultras

ound

Certified Full-Service Diagnostic Laboratory

Specialized Pediatrics ER Care Facilities

Extended Stay Capacity
#
PrestigeERCares
About YOU!