Welcome outdoor activities, they are fun and exciting but can be dangerous.  For this reason, we bring you the Prestige ER Camping Safety Tips!  Summer is here, and that long awaiting camping trip is just around the corner.  Camping is one of the most exciting and adventurous activities to be enjoyed with friends and family. But, being outdoors can also have its share of dangers.
Check out our camping safety tips to make the most of your trip and avoid unnecessary injuries and trips to the ER.
Make sure you let someone close to you know where you will be camping and when you expect to be back.

Charge your cell phone in advance and turn it off when not in use to preserve the battery charge. 

Don't forget to take the phone charger with you and portable battery chargers in case you don't have access to electricity

You may not have cell phone reception at the campsite, so make sure to purchase a map of the area and get familiar with the landscape
Summer days can get hot, and the sun is in peak season. So, don't forget to apply sunscreen early in the morning and reapply it throughout the day. 

If possible, purchase clothing that offers sun-blocking properties

Always carry a water supply with you when you go hiking

Summer storms can happen, so prepare for these as well. Bring a rain jacket and extra clothes to change to keep you dry and warm
Always have insect repellent handy. This will help deflect mosquitoes, flies, and ticks, all of which can carry disease

Read the instructions and manufacturing recommendations before applying the repellent, especially to children

Make sure to apply repellent to your clothing as well as your skin. If you are heading to a particularly infected area, wear bug-repellant clothing

Consider using lightweight insect masks

Never intentionally disturb a bee or wasp hive or an ant colony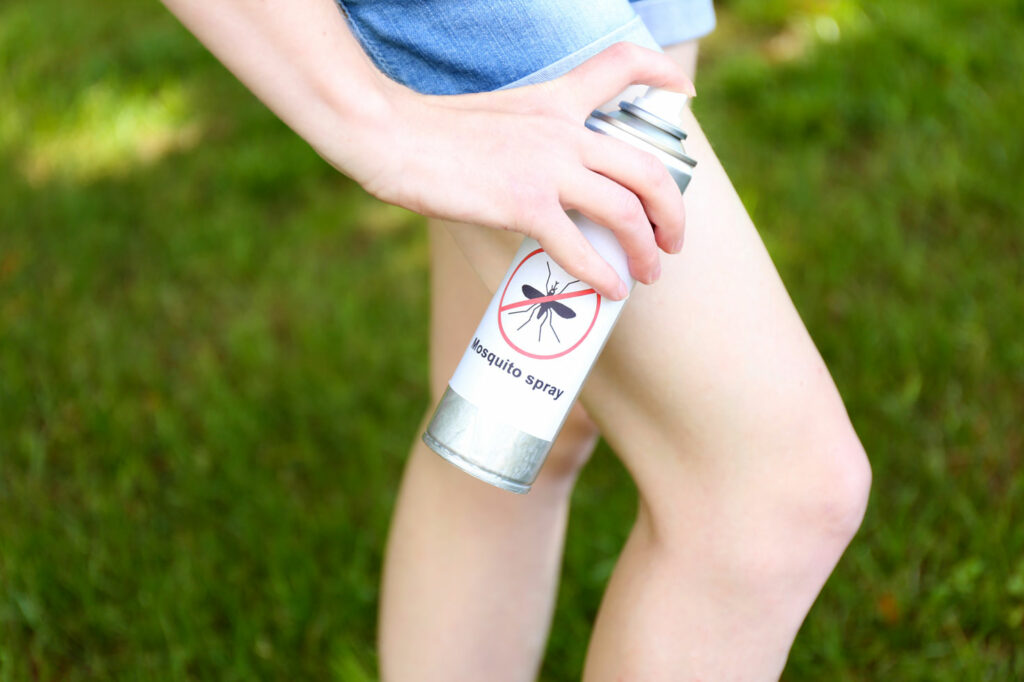 Practice Safe Swimming
Pack life jackets, floaties, and other flotation devices

Avoid swimming in waters with strong rip tides, currents, or heavy boat traffic

Never drink alcohol before going for a swim

Shower after swimming in rivers, lakes, or the sea to avoid "swimmers itch," an allergic skin reaction to water parasite
Pack an Adequate Supply of Provisions
Bring extra non-perishible food and water. This way, you will have enough supplies should you need to extend your trip

Pack extra flashlights and batteries

Avoid drinking alcohol when you are outdoors and under the sun as this can lead to dehydration
Follow Campsite Rules Regarding Bonfires 
Never start a campfire with gasoline; instead, bring tinder or fire starter sticks that are easier to control

Don't leave fires or grills unattended, and make sure to put out the fire before you go to bed

Don't start a campfire under trees with low-hanging branches or too close to your sleeping tent
Common Camping Medical Emergencies and When to Visit the ER

Broken Bones
Chances are you will be moving a lot during your camping trip. As a result, hiking or biking outdoors in unfamiliar terrain can increase your risk of falling and fracturing a bone.
Avoid going for a hike or bike ride alone. Should you fall and suspect you may have a broken bone. Have someone drive you to our nearest ER location in Plano or Mesquite for evaluation and treatment.
Skin Rashes and Allergies
Nothing ruins a camping trip faster than an encounter with poison ivy, poison oak, and other poisonous plants.
Before leaving for your camping trip, research if these poisonous plants are abundant around your campsite, then learn to identify them so you can avoid them.
If you come in contact with any of these plants and start developing skin rashes all over your body, seek immediate medical attention.
If you are allergic to insect bites and get stung by a bee, wasp, or any other insect, have someone take you to the nearest ER to prevent anaphylaxis shock.
Dehydration, Heat Stroke
All these conditions can have severe consequences if not treated on time. Therefore, seek emergency medical attention should you become severely dehydrated or suffer heat stroke.
At Prestige ER, we are always at your service in both Mesquite and Plano locations. Our skillful medical professionals, advanced technology, and caring touch will get you back on your feet and ready to plan your next camping trip in no time.
Know Where to Go in the Event of an Emergency

Prestige ER is Your #1 Choice During an Emergency.
#WeStayOPEN 24/7, through weekends & all holidays!
Prestige ER is honored to serve the residents and those passing through Plano and Mesquite.
Part of caring for your health is to know where to go in case of an emergency.  Please keep in mind that Prestige ER is Open 24/7 every day of the year, if you need us, we are here for you.
We are available 24/7 because an accident can happen at any time. Do not risk your health! Get help from the ER experts when you need it, visit us immediately.
#1 Medical Emergency Care in Plano and Mesquite
Find the ER Specialists at prestigeer.org, We provide the Best 24 HR. Emergency Medical Services in Plano. Don't Wait in Line for ER Care!  Don't forget that WE STAY OPEN 24/7.
Get back on track to enjoying life, FAST! Experienced, Effective and Caring Emergency Physicians team up with the best On-Site ER care for everything from minor to major injuries and conditions.
CT Scan, Digital X-Ray & Ultras

ound

Certified Full-Service Diagnostic Laboratory

Specialized Pediatrics ER Care Facilities

Extended Stay Capacity
#
PrestigeERCares
About YOU!