Grill Safely this National BBQ Month!

Few things bring more joy to a real Texan than the smell of food cooking over an open fire, the sizzle of a juicy steak, and the crackle of fresh veggies on the grill. Grilling is as American as apple pie, but nobody does it better than here in Texas!
This month is National BBQ Month, and all of us here at Prestige ER want to make sure you celebrate it in a safe way. BBQ related injuries are a real concern this time of year, and we want to help you avoid them.
Our first tip to grill safely is to take the steps to avoid buns. Although most commercial grills are very safe to use, the risk of getting burned is always there when you cook outdoors. To help reduce your risk of being burned:
Don't use lighter fluid, gasoline or other flammable substances to fire up your charcoal or wood grills.
Check all gas tank connection points, ensure they are tight and in good condition before you turn on the grill.
Fat drippings from your cuts of meat can cause flames to become enlarged, make sure you use the appropriate utensils, and keep your distance.
As all eyes are on the tempting feast you are preparing, our second tip grill safely is to care for your eyes.  Heat and smoke from your grill can cause damage to your eyes and standing too close to the grill can even cause corneal burns.
Symptoms of a corneal burn include:
It feels as if you have sand in your eyes
Light sensitivity
If you experience these symptoms after grilling, you should apply cool water to your eyes and have someone drive you to our Prestige ER facility in Plano as soon as possible.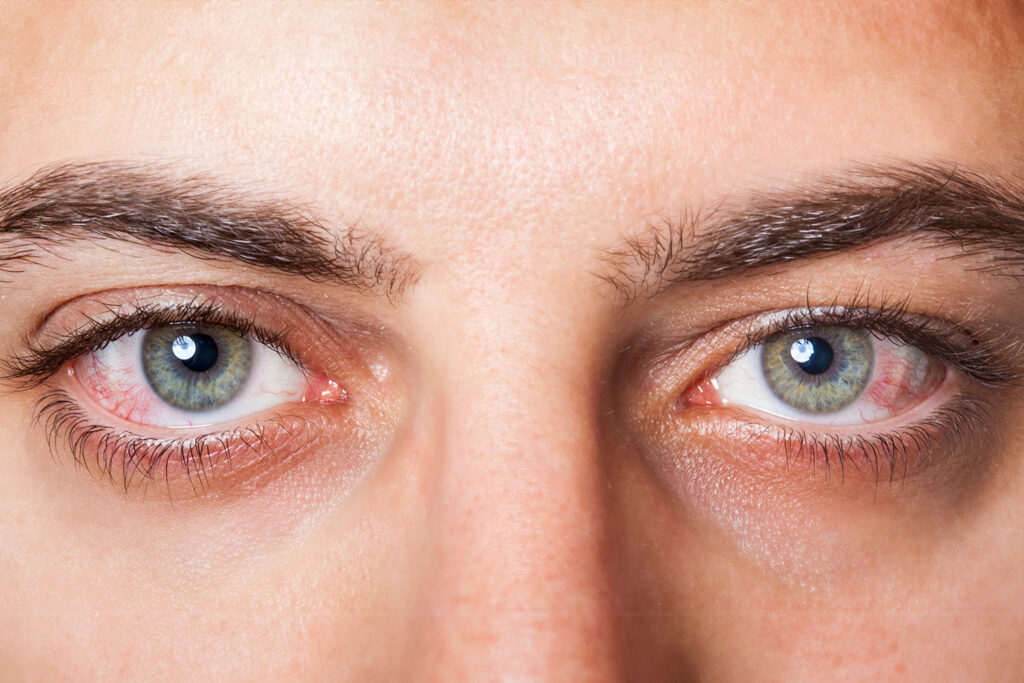 # 3 Beware of Smoke Inhalation

Grill safely by keeping it outdoors!  This is one of the reasons you should never grill indoors with a gas or charcoal grill, and even if you are using an electric grill you need to make sure there is plenty of ventilation.
Although rare, it is possible to suffer from smoke inhalation while doing a BBQ outdoors, watch out for these symptoms:
Difficulty swallowing or breathing
Hoarse voice
Swollen lips and tongue
Singed nasal hairs
Black saliva/sputum
The main issue with smoke inhalation victims is they may not be able to articulate their symptoms, especially if they have had too much to drink.
You should designate someone to check up on the cook and those surrounding the grill to ensure none of them display any of the above symptoms.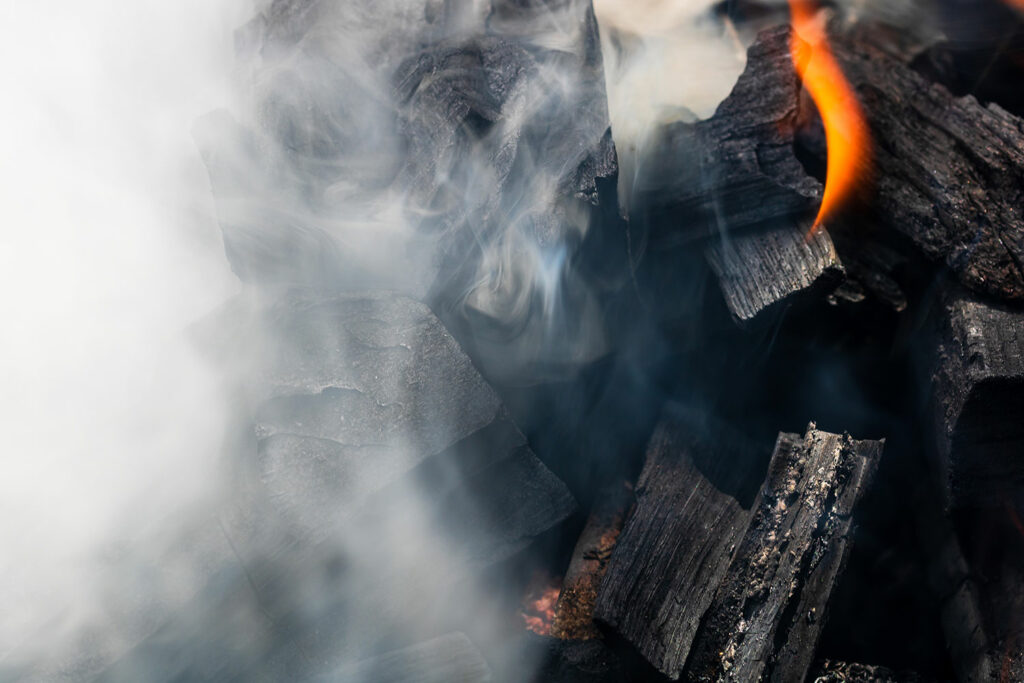 #4 Handle Knives With Care

We can't even begin to tell you the number of visits we get a year from people who have cut themselves while preparing foods.  This is why tip #4 on how to Grill Safely is to be extra cautious with knives and other sharp objects.
You need sharp knives to cut meat, and other food items typically served during a BBQ, to reduce the risk of someone suffering a laceration you should:
Never leave knives where kids can get a hold of them
Do not operate knives or other sharp objects while intoxicated
Always cut meats on a hard, stable surface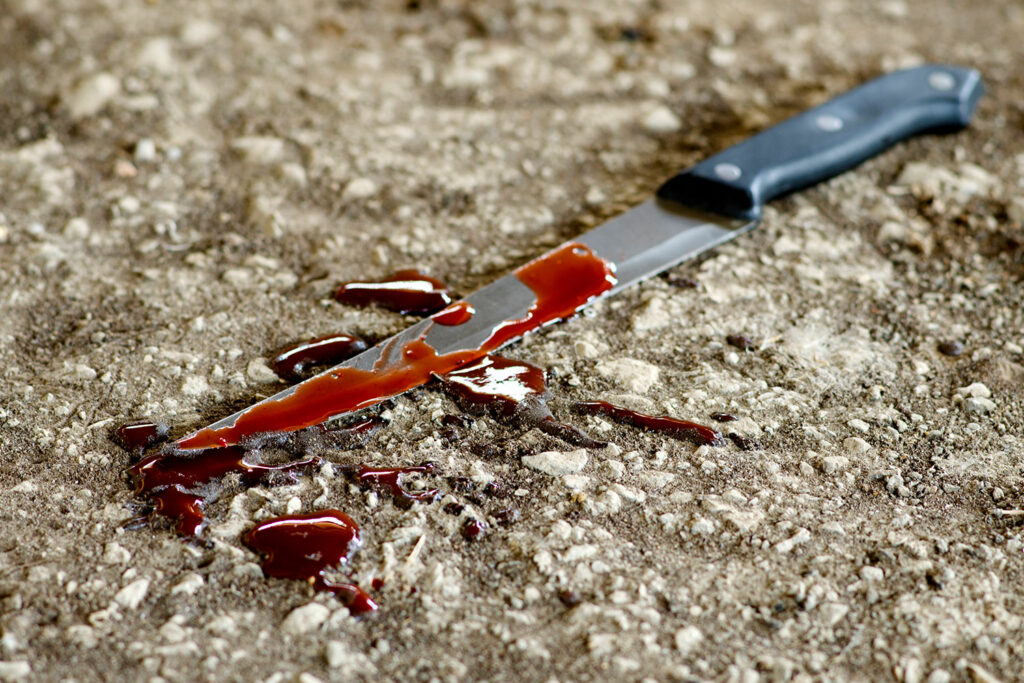 #5 Pace Yourself While Eating

We understand how good a slow-cooked brisket can be, but, eating too much can cause indigestion, heartburn, and other discomforts.  Not only is it important to know how to grill safely, but to enjoy the meal afterwards without complications.
Eating too fast, not chewing your food properly, or trying to swallow a large piece of meat can cause you to choke, if you notice anyone who displays any of the following symptoms, you need to come into Prestige ER immediately:
Has trouble breathing
Complains of chest pain
Unable to speak or are spitting up saliva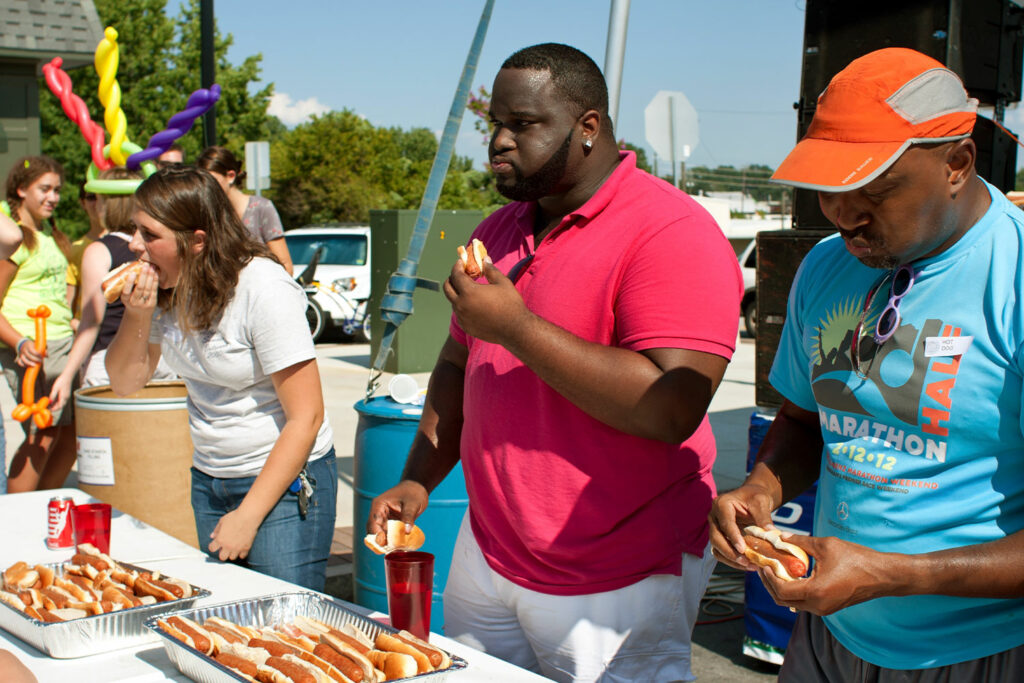 We Hope You Have a Lovely Spring & Summer!
Enjoy getting that BBQ on safely! At Prestige ER we wish everyone a safe and happy spring and summer.
Response time is vital in an emergency.  Remember that at Prestige ER we have expert emergency physicians ready to treat you or your loved one 24/7.  We're open during all weekends and holidays of the year.
Prestige ER is Your #1 Choice During an Emergency.
#WeStayOPEN 24/7, through weekends & all holidays!
Prestige ER is honored to serve all the residents of Plano, Mesquite, and surrounding cities, we hope we have inspired you to go out in search of a little adventure this spring, and we take this opportunity to remind you that our emergency center is opened 24/7 every day of the year if you need us, we are here for you.
We are available 24/7 because an accident can happen at any time. Do not risk your health! Get help from the ER experts when you need it, visit us immediately at either our Plano or Mesquite locations.
#1 Medical Emergency Care in Mesquite and Plano, Texas
Find the ER Specialists at prestigeer.org, We provide the Best 24 HR. Emergency Medical Services in Plano and Mesquite. Don't Wait in Line for ER Care!  Don't forget that WE STAY OPEN 24/7.
Get back on track to enjoying life, FAST! Experienced, Effective, and Caring Emergency Physicians team up with the best On-Site ER care for everything from Minor to Major Injuries and Conditions.
CT Scan, Digital X-Ray & Ultras

ound

Certified Full-Service Diagnostic Laboratory

Specialized Pediatrics ER Care Facilities

Extended Stay Capacity
#
PrestigeERCares
About YOU!