Heart Attack Warning Signs
February is American Heart Month, a time we should all reflect on our heart health.
Cardiovascular disease, which includes heart attacks and stroke, is listed as the cause of death for some 2,300 Americans every day, according to the American Heart Association.
Moreover, heart disease is the leading cause of death in Texas per the latest statistics from the Centers for Disease Control and Prevention (CDC).
The Importance of Time During a Heart Attack
Myocardial infarction or heart attack occurs when an artery that supplies blood and oxygen to the heart is blocked.
In most instances, the blockage is a result of plaque buildup, which dislodges and causes a blood clot to form within a coronary artery.
As blood flow and oxygen slow or stop, the heart muscle begins to die. The severity of a heart attack depends on how much of the heart muscle was damaged.
Damage to the heart depends on different factors, including:
Which coronary artery is blocked

Where in the artery the blockage occurs

How much time passes before the patient received medical treatment to re-open the artery
The closer the blockage is to the origin of the artery, the more dangerous it becomes. And the more time elapses since the start of the episode, the less favorable the outcome is.
With rapid and aggressive medical treatment administered in our ER, the blocked artery can be re-opened quickly, helping to preserve most of the heart muscle.
Usually, when patients receive treatment within three or four hours, much of the long-term muscle damage can be prevented.
Not receiving adequate treatment for five or six hours will lower the amount of heart muscle we can save. After 12 hours without medical treatment, the damage is usually irreversible, and the risk of death significantly increases.
For this reason, getting to Prestige ER at the first signs of a heart attack is vital to minimize heart damage and increase the rate of survival.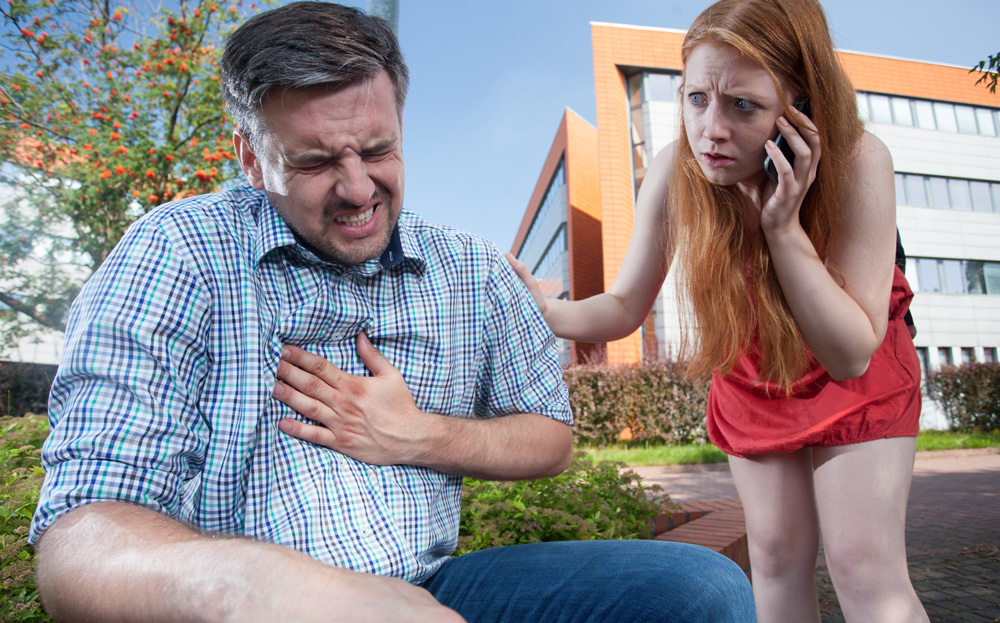 How to Recognize the Signs of a Heart Attack
If you or someone you know experiences any of the following symptoms, don't delay call 911 immediately and have them bring you to Prestige ER or another nearby emergency room.
Chest pain, or uncomfortable pressure, tightness, or sense of fullness in the center of your chest which lasts more than a few minutes or goes and comes

Unexplained radiating pain in your neck, jaw, shoulders, or arms

Symptoms that resemble those of heartburn

Trouble breathing (shortness of breath) with or without chest pain

Cold sweat or unexplained profuse sweating

Lightheadedness, or nausea

Anxiety or a sense of impending doom
Symptoms of a heart attack in women are usually milder and are often dismissed as either stress or being tired. Men are more prone to experience severe chest pain and sweating, while women may experience additional symptoms, including:
Unexplained fatigue

Dizziness

Discomfort in the abdominal area
Paying attention to the signs, even if they don't seem severe, is essential. Women especially tend to delay asking for help more than men, and this can have severe consequences.
If you believe there's any chance your symptoms might be those of a heart attack, you need to get medical help immediately.
It's better to err on the side of caution and act quickly than to wait for symptoms to worsen and risk having permanent heart damage.
At Prestige ER, we have all the necessary equipment to diagnose and treat cardiovascular episodes, and with our minimal wait times, we can help reduce the risk of long-term heart damage.