Dangers of Unsafe Diets & Exercise
Dangerous Diets and Exercises Can Send You to the ER

January is the month of resolutions when we all seem to have a renewed sense of self-improvement and lots of motivation to do so, and while our intentions may be good, our approach and execution of our weight loss goals can throw our bodies for a loop.
This time of year, there is no shortage of commercials for weight loss plans most of which turn out to be gimmicks that don't produce any long-lasting effects, and many fads such as dangerous diets and exercise plans can lead to a trip to our emergency room.
There is no better way to take care of ourselves than understanding how Dangerous Diets & Exercise can affect our health.
The Problem with Fad Diets and Unsafe Fasting

Fad diets are everywhere nowadays, they all promise rapid weight loss for life, any diet plan that promises you will drop at least two dress sizes in 14 days is either lying or worse it's the unhealthiest thing you can do to your body.
Unhealthy, dangerous diets promote calorie reduction, this is not necessarily a bad thing, cutting back on how much we eat can be a good thing, but, unhealthy diets including those popular fasting diets cut back on essential nutrients the body needs to be able to work properly. When you deprive your body of these nutrients, bad things happen to it:
You feel tired all the time
You can develop gallbladder disease
Your muscles can suffer atrophy
You become constipated
You can develop rashes
Your skin becomes dry
Your hair becomes brittle and can fall out
You can develop acidosis
You often feel irritable
You can develop depression
Your sex drive diminishes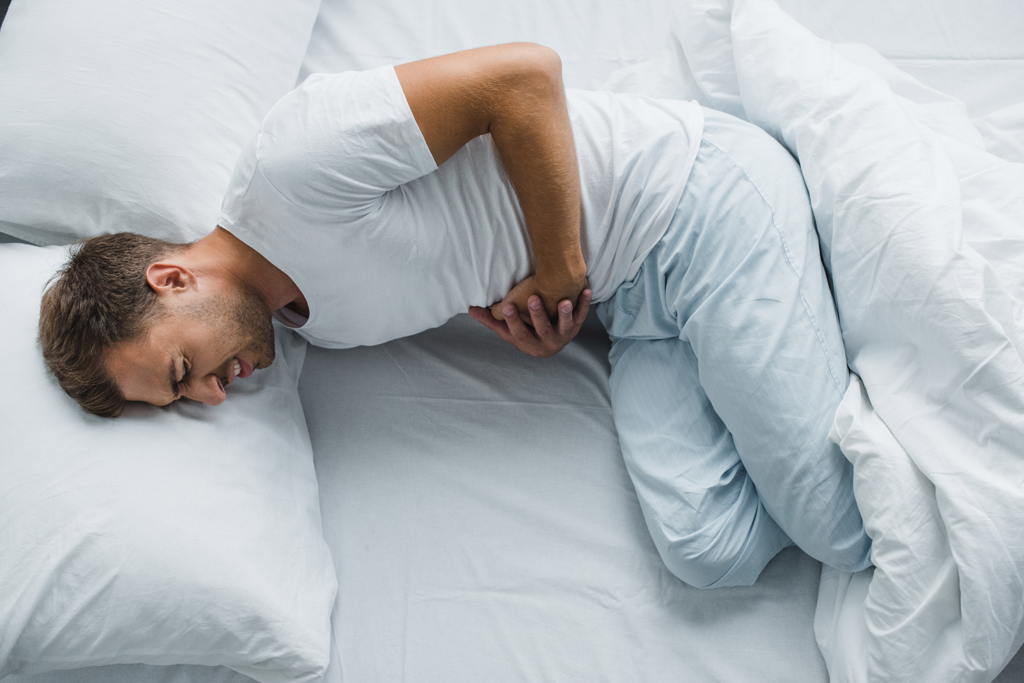 Harmful Effects of Diet Pills and Supplements

Manufacturers of diet pills and supplements promise quick effortless results, however, most of the claims advertised are not backed by any clinical research and can pose a danger to your health.
Most of these pills and supplements claim they can:
Suppress your appetite
Speed up your metabolism
Slow down your body's fat production
Prevent your body from absorbing fat
A lot of these products are harmless, and some may actually help boost your metabolism or eat less, but, the sad reality is a lot of diet pills and supplements contain substances that have not been approved or even been banned by the FDA because of the side effects they produce, which include:
Increase heart rate
Increased risk of stroke
High blood pressure
Agitation
Diarrhea
Sleeplessness
Kidney problems
Liver damage
Rectal bleeding
Avoid the use of any of the following diet pills, supplements or its ingredients which have been banned or recalled by the FDA:
Ephedra
Hydroxycut
Fen-Phen or any supplement containing fenfluramine
Meridia or any supplement containing sibutramine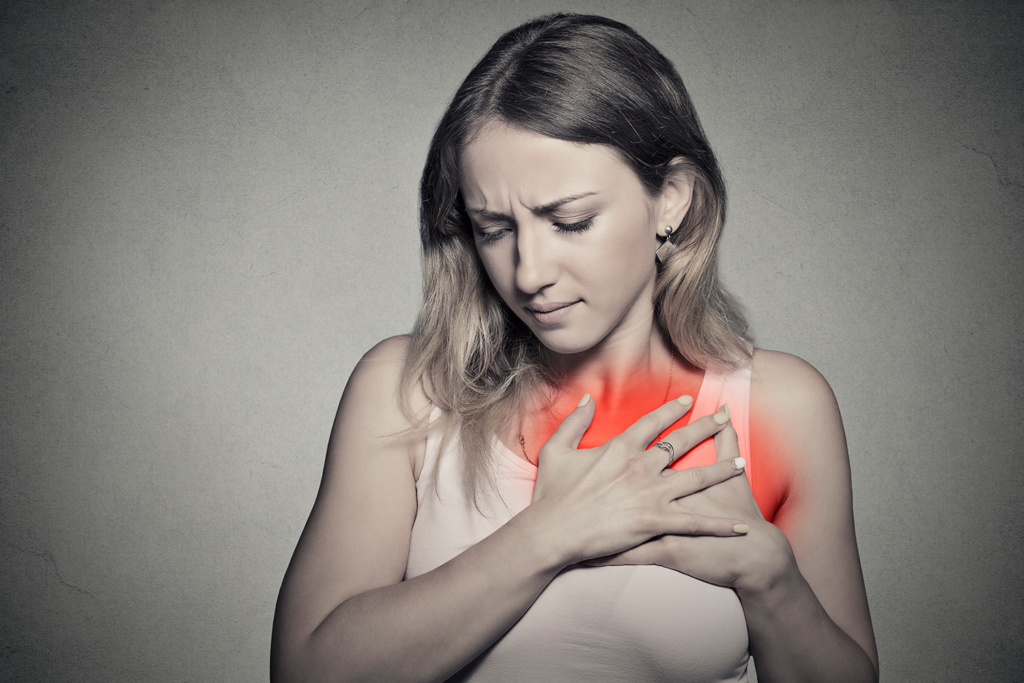 There is Such a Thing as Too Much Exercise

Being physically active helps our bodies stay young and nimble, but, we should make sure we don't overdo it. We have all seen those infomercials for exercise plans that claim anyone can do the routines, but the reality is most of those exercise plans are not meant for people who don't regularly work out already, I am not saying you can't or won't get to that level of fitness, what I am saying is that for anyone who is just starting to exercise those videos can lead to serious injuries.
Over-exercising can be extremely taxing to the body, aside from the sore muscles, extreme exercise can cause severe injury to the body:
Prolonged Extreme cardio produces an inflammatory response mechanism that can damage and prematurely age a person's heart.
Extreme workouts can result in a condition called rhabdomyolysis, rhabdo, as it is commonly known, occurs when muscle fibers break down and enter the bloodstream where they travel throughout the body, this condition damages the kidneys and may result in death.
The risk of muscle and joint injury increases during an extreme workout.
It is easy to become dehydrated or suffer from electrolyte imbalance during an intense workout.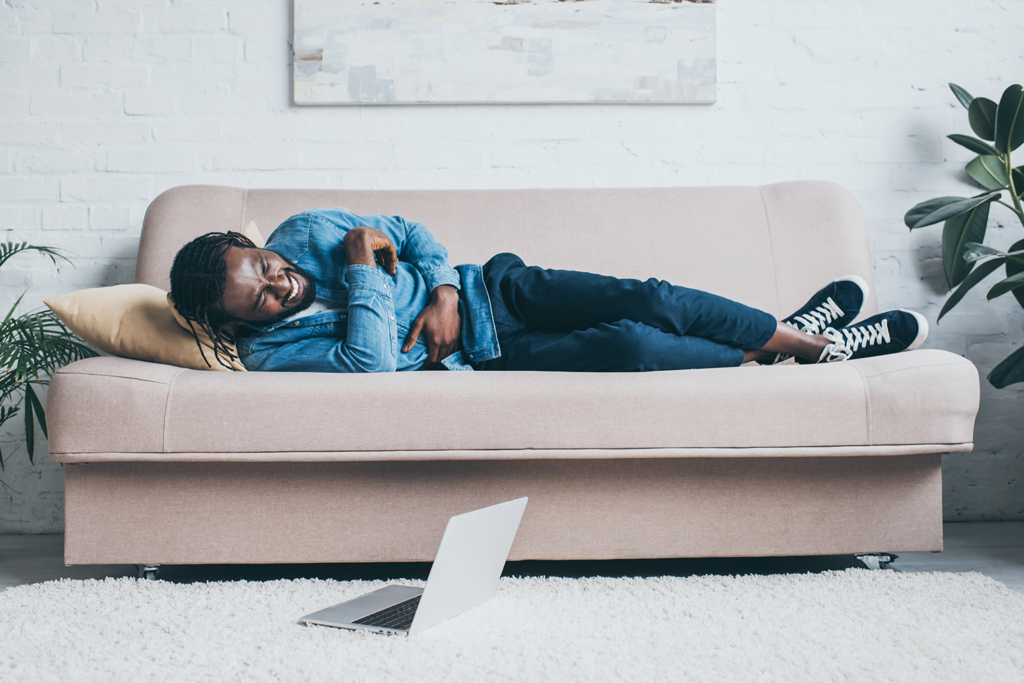 The Ideal Amount of Exercise for Optimal Health

Slow and steady wins the race when it comes to optimal health and longevity, the recommendations issued by The American College of Sports Medicine and the American Heart Association for healthy adult's state that between 150 and 300 minutes of moderate-intensity cardio exercise per week is required, these can be divided into 30-60 sessions 5 times a week, if you prefer a vigorous-intensity workout then the recommended dose is 20-60-minute sessions 3 times a week.
A strength training program that works out all major muscle groups is also recommended 2-3 times a week. The workout should include a variety of exercises and equipment, start with low intensity, as you gain more strength you can increase the intensity. An important thing to remember is to space out your strength training sessions, you should wait at least 48 hours in between workouts.
Prestige ER is committed to improving the quality of life of our patients, we advocate prevention as the best medicine, and we believe that improving your fitness level and eating healthier is a great way to prevent illnesses.
Signs that You Need to Go to the ER
The caring doctors of Prestige ER hope that you will keep all of these Dangerous Diets & Exercise Risks in mind to avoid a trip to the emergency room.  However, if you do experience any of the following, please visit your nearest ER, if you are in Plano, Frisco or Allen, visit Prestige ER right away:
Dangerous Dieting Warning Signs – Visit the ER:
Increased or constant vomiting for more than a day.
Fever higher than 103 F (39.4)
Confusion
Lethargy
Difficulty breathing
Chest or abdominal pain
Fainting
No urine in the last 12 hours
Palpitations, Chest Pains
Dangerous Exercise Injuries that Warrant a Visit to the ER:
A bone is crooked or out of place
The injured area is very swollen
You can't bear the weight
The bone is poking through the skin
You have bleeding that will not stop
Numbness, tingling, or weakness may suggest a nerve injury
Your pain is unbearable
A broken bone is painful and severe dehydration could end in death!  You will not want to wait in line to receive emergency care.  Visit Prestige ER to get the best emergency care in the Dallas suburbs.  We are Open 24/7, delivering Fast and Effective medical emergency care.
Know Where to Go in an Emergency

Prestige ER: #WeStayOPEN 24/7
The staff at Prestige ER encourages you to eat a balanced diet and exercise regularly to stay healthy in 2023 and beyond.  However, if you need medical emergency care, you can count on us!
If you are in Plano, Mesquite, or surrounding communities and you are in need of immediate medical care at any hour of the day or night, your best choice is Prestige ER.
#1 Medical Emergency Care Near You
Find the ER Specialists at Prestige Emergency Room, We provide the Best 24 HR. Emergency. Don't Wait in Line for ER Care!
Don't forget that WE STAY OPEN 24/7 when Urgent Cares are closed.
Get back on track to enjoying life, FAST! Experienced, Effective, and Caring Emergency Physicians team up with the best On-Site ER care for everything from Minor to Major Injuries and Conditions.
CT Scan, Digital X-Ray & Ultras

ound

Certified Full-Service Diagnostic Laboratory

Specialized Pediatrics ER Care Facilities

Extended Stay Capacity
#
PrestigeERCares
About YOU!