Holiday Emergency Room Visits
Most of us have heard or seen statistics related to an increased injury rate during the holidays, but have you ever wondered what are the top reasons, people end up paying our Emergency Room a visit? Here is our list of top 5 reasons for Holiday Emergency Room Visits in December.
Putting up holiday decorations is a fun tradition for most Texas families, but our tendency to go overboard with our decorations can sometimes spell disaster.
According to the Consumer Products Safety Report (CPSC), some 15,000 people end up in an Emergency Room each year during the Holiday Season as a result of accidents related to decorating.
34% of Christmas decorating injuries are due to falls
Lacerations represent 11% of injuries, and
Back strains account for about 10% of these injuries
Cooking and Carving injuries
Christmas dinner is a staple of the Holiday Season but preparing all that delicious food can put your favorite chef in harm's way. Every time we work with sharp knives, we risk cutting ourselves, and while most of the time, our injuries are mild enough to be treated at home with a band-aid and some antibiotic ointments, sometimes the cuts are deep enough to warrant a trip to the ER.
If your cut is deep enough as to be able to see bone or cartilage or if you have lacerated a vein on your hand, you will require medical attention, you will most likely need stitches, and in some cases a tetanus shot.
For most of us the Holiday Season is synonymous with eating and drinking, after all, everyone always says eat, drink and be merry. However, overindulgence can cause some serious risks. A study by the American Heart Association in 2000, concluded that overeating quadruples your chances of experiencing chest pains or worse a heart attack.
Alcohol has become a part of the celebrations, and there is no harm in having a cup or two of eggnog or wine with our dinner. The important thing is to remember that if you plan to drink at a party, you should not drive afterward.
Car accidents caused by a drunk driver are sadly the most common reason for alcohol-related Emergency Room visits.
If you are injured in a car crash regardless of whether alcohol was involved or not, you should know that State Insurance Law requires all insurance companies to cover Emergency Room visits even if the ER you visit is not in-network.
Food-borne illnesses and allergic reactions during the Holidays are more common than any of us would like.
Holiday dinners are usually big events, and food preparations can start days before the big day, and if food is not prepared or stored properly, bacteria can proliferate and end up causing bacterial infections which could lead to severe diarrhea, stomach cramps, fever, nausea, and vomiting.
For individuals who suffer from severe food allergies, the Holiday Season can be a scary time, many people like to gift-backed goods which might contain trigger foods that could cause a severe allergic reaction which if not treated promptly and adequately could result in death.
Complications from respiratory illnesses are a large reason that people visit the emergency room during the December holidays.  With the fluctuating changes in temperature that occurs in Texas in December comes spikes in respiratory illnesses including colds, RSV, the flu, and recently, COVID-19.  To make matters worse, the recent appearance of the highly contagious Omicron variant has thrown a curveball into blissful family holiday celebrations.  What to keep in mind is to make sure and continue to follow proper hygiene as well as to stay home if you feel sick to prevent the spread of infection.
Please keep in mind that the dangers of complications from the flu or other respiratory illnesses are real.  Do not risk your health and make sure and follow your gut and seek immediate medical care.
Remember that at Prestige ER, we work non-stop, year-rond even during the holidays.  We're here to make sure that you celebrate the end of year and begin the new year safe and well.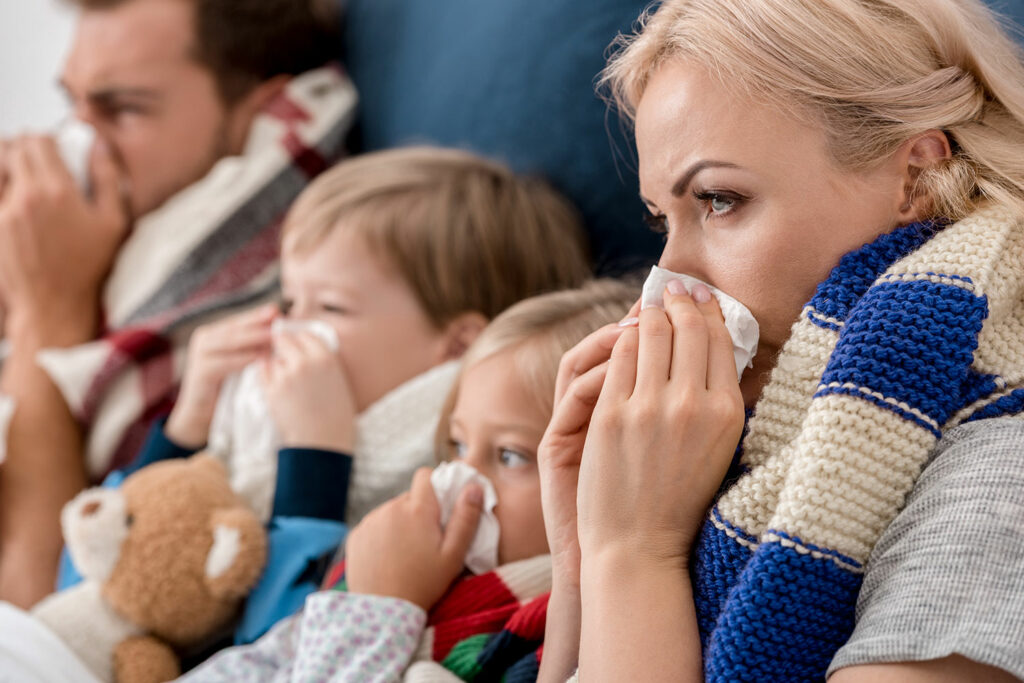 Know Where to Go in the Event of an Emergency

Prestige ER is Your #1 Choice During an Emergency.
#WeStayOPEN 24/7, through weekends & all holidays!
Prestige ER is honored to serve the residents and those passing through Plano, Mesquite and surrounding cities.
Part of caring for your health is to know where to go in case of an emergency.  Please keep in mind that Prestige ER is Open 24/7 every day of the year, if you need us, we are here for you.
We are available 24/7 because an accident can happen at any time. Do not risk your health! Get help from the ER experts when you need it, visit us immediately.
#1 Medical Emergency Care in Plano & Mesquite
Find the ER Specialists at prestigeer.org, We provide the Best 24 HR. Emergency Room in Plano and Mesquite. Don't Wait in Line for ER Care!  Don't forget that WE STAY OPEN 24/7.
Get back on track to enjoying life, FAST! Experienced, Effective and Caring Emergency Physicians team up with the best On-Site ER care for everything from Minor to Major Injuries and Conditions.
CT Scan, Digital X-Ray & Ultras

ound

Certified Full-Service Diagnostic Laboratory

Specialized Pediatrics ER Care Facilities

Extended Stay Capacity
#
PrestigeERCares
About YOU!