Omicron is Spreading Fast – Here's What You Need to Know
The latest estimates from the Center's for Disease Control show that the Omicron variant is responsible for almost 59% of all COVID cases in the country.
This new variant is more contagious than previous strains, which explains why the daily average of cases has hit a new high of 267,000.
The surge in cases has naturally caused uncertainty in our community, so we would like to address some of these concerns and help you stay safe.
Why is Omicron Spreading Faster Than the Other Variants?
The SARS-CoV-2 virus, which causes COVID, constantly changes and mutates its genetic code creating new variants.
Omicron is the newest widely spread variant, and it has more mutations than previous versions of the virus. This characteristic helps make it more transmissible. Early studies show Omicron can reproduce up to 70 times faster inside the human respiratory system than the Delta variant.
Is Omicron More Dangerous?
Scientists identified the Omicron variant at the end of November, so there is still a lot we don't know. However, the symptoms associated with this new variant seem milder than those from previous versions.
However, vulnerable groups could experience an increased risk of severe illness, hospitalizations, and death because of its high transmissibility.
Are There Other Variants Going Around?
Although Omicron is responsible for most of the current cases, the Delta variant, which causes more severe symptoms and is more likely to send you to the hospital, is still going around.
The CDC estimates that Delta is still responsible for more than 41% of COVID-19 cases in America.
You Can Still Get Sick Even If You've Already Survived COVID-19 or Are Vaccinated
Data shows that because of the high number of mutations found on the Omicron variant (about 50 different mutations), the virus can reinfect individuals who got sick and survived earlier versions of the SARS-CoV-2 virus.
The current vaccines show they can still protect against severe illness and hospitalization. However, vaccine effectiveness is lower against Omicron, which is why eligible people should get a booster shot.
It's important to understand that even if you are fully vaccinated, you can still get sick. Therefore, please continue to implement precautionary actions to stay as safe as possible.
We've seen a significant increase in children testing positive in recent weeks due to the new variant; as an example, a report from December 23rd shows close to 199,000 pediatric COVID-19. That is a 50% increase over the weekly new cases from earlier in the month.
Likewise, hospitalizations for COVID-19 among children are also increasing, with more than 2,100 children from across the country currently hospitalized with confirmed or suspected COVID-19.
The more vulnerable age group is children under five, as they are not eligible to receive the COVID vaccine.
Reports from South Africa and the United Kingdom, two countries that saw a surge in cases due to Omicron, show an increase in hospital admissions for that age group.
Although we are not sure the same will happen here in the U.S., we should take extra care of young children at this time.
To protect yourself from Omicron and other respiratory viruses, including influenza and common cold viruses, you need to continue practicing the same cautionary methods:
Wear a mask when out in public
Continue to wash your hands
When possible, keep a physical distance of 6-feet between you and anyone who doesn't live with you
Cover your mouth and nose when coughing or sneezing
Additionally,
Get vaccinated against COVID-19 if you haven't already
Get a booster shot if you are eligible for it
Constantly ventilate rooms when you are indoors
At Prestige ER, we love taking care of our neighbors. We wish you all a safe and happy New Year Celebration, and as always, we will be open in both our Plano and Mesquite locations should you need us.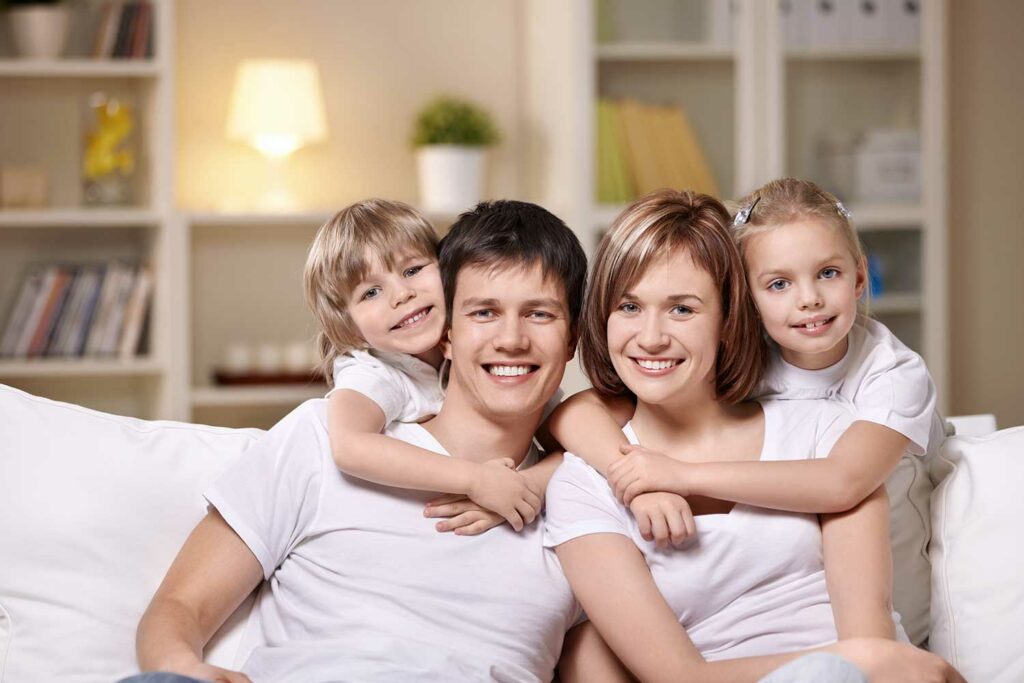 Prestige ER – In Plano and Mesquite
#1 CHOICE for FAST 24/7 EMERGENCY CARE
At Prestige ER we are fully equipped to diagnose and treat anyone showing the typical symptoms of the influenza virus, as well as those who have developed complications. Our in-house certified laboratory and extensive diagnostic equipment will provide quick and accurate results, allowing our emergency doctors to begin lifesaving treatment immediately.
We are available 24/7 because an accident or illness complication can happen at any time. Do not risk your health for not getting help from the ER experts, visit us immediately at your nearest location.
Find the Emergency Room Specialists at prestigeer.org, We provide the Best 24 HR. Emergency Medical Services in Plano or Mesquite. Don't Wait in Line for ER Care!
Get back on track to enjoying life, FAST! Experienced, Effective and Caring Emergency Physicians team up with the best On-Site ER care for everything from Minor to Major Injuries and Conditions.
CT Scan, Digital X-Ray & Ultras

ound

Certified Full-Service Diagnostic Laboratory

Specialized Pediatrics ER Care Facilities

Extended Stay Capacity
#
PrestigeERCares
About YOU!