Is It Safe to Go To The ER During the Pandemic?
News about the public health crisis caused by the COVID-19 pandemic is making many of us anxious about going to the ER when we are feeling unwell.
The Fear of Contracting COVID-19 In the ER
The fear of getting infected is justified. After all, the virus continues to spread rapidly in many communities.
Data from a recent public poll regarding Emergency Care Concerns Amidst COVID-19 shows that:
80% of adults fear contracting COVID-19 from someone while they are in the ER

Nearly 30% of adults admit to having delayed or avoided seeking medical attention due to concerns about COVID-19

Close to 75% were worried about wait times and overcrowding in emergency departments

Nearly three-quarters of adults expressed concern about overstressing the healthcare system
Yet it's critically important to seek emergency care when you have severe symptoms, whether they be from preexisting conditions or COVID-19.
Delaying emergency medical care during an emergency such as a heart attack or a stroke can lead to long-term or life-threatening complications.
Other medical conditions that may require emergency treatment include:
Influenza complications

Infections

Sepsis

Chest pains

Kidney stones

Trouble breathing

Uncontrolled diarrhea in children and seniors lasting more than 24 hours

High temperatures that don't come down with over-the-counter medications

Constant vomiting

Sudden onset of visual or balance problems

Severe allergic reactions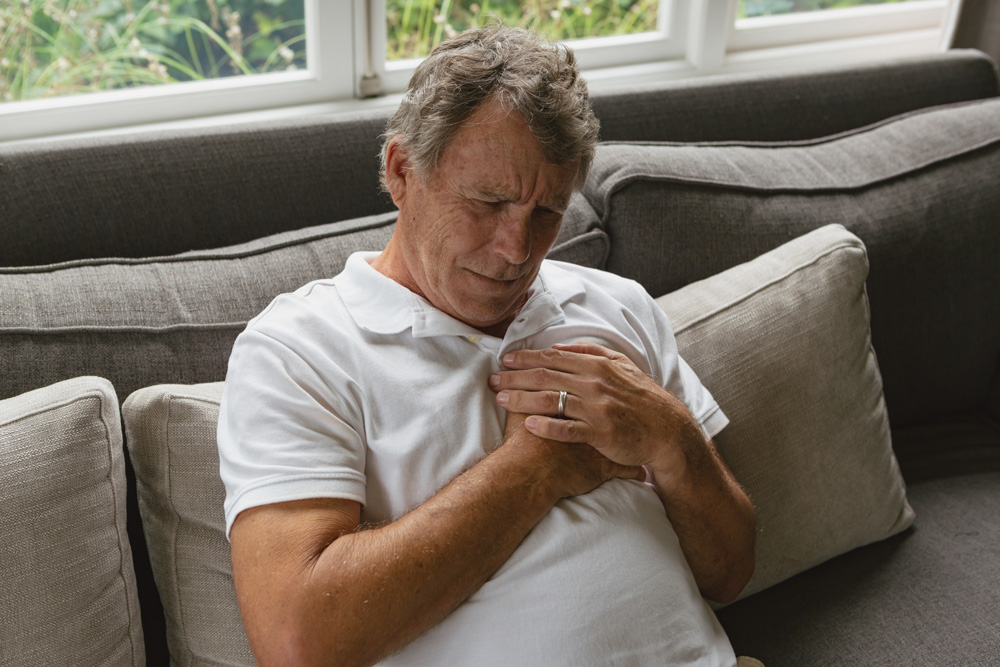 What Is Prestige ER Doing to Ensure Your Safety?
At Prestige ER, we have put in place a series of protocols that not only comply but, in many cases, surpass those outlined by local and federal health agencies.
Use of Personal Protective Equipment (PPE)
We require anyone visiting our emergency to wear a face mask.
Additionally, our staff is required to use Personal Protective Equipment (PPE) while interacting with patients, especially those who are positive or suspected positive for SARS-CoV-2, the virus responsible for COVID-19. The use of PPE significantly reduces the risk of contracting and spreading the virus.
Staff Screenings
Our staff undergoes screenings, including temperature checks, and other common COVID-19 symptoms every day.
Online Checking
We recommend that patients use our online pre-check-in form. This way, we can prepare for your arrival and ensure all safety precautions are in place.
Strict Cleaning and Disinfecting Protocols
Our staff cleans and disinfects all public areas, including restrooms, entrance doors, and other high-touch surfaces regularly using hospital-grade disinfectants.
Examining rooms are cleaned between patients to guarantee everyone's safety.
Social Distancing
We place patients and their companions in safe, private examining rooms immediately upon arrival. This practice helps reduce the number of people in our waiting room to zero or near zero.
Our examining rooms are large enough to ensure social distancing guidelines.
Free Medical Screenings
All patients who visit us receive a free medical screening. Depending on symptoms, our doctors will issue a medical recommendation regarding treatment.
Patients retain all control to accept or decline treatment at our facility.
We are the longest-standing ER center in the community. Our facility is a 5-star emergency room with top medical professionals available 24/7 with the most advanced diagnostic technology at their disposal.
We guarantee minimal wait times from the moment you arrive at the ER and the time a physician examines you.
We accept all major private insurance plans and Medicare (Update: Now that the PHE is over, we are no longer able to accept Medicare.) Additionally, we offer a Noninsured Payment Plan Option that accommodates your specific needs.
Call us or walk in. We promise we will be here when you need us.